Home Owners Policies
Customize your coverage to fit your lifestyle!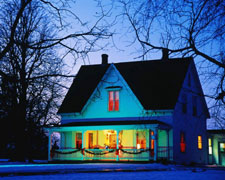 Every home and family has specific coverage needs. The material used to build your home, square footage, the location of your home, along with the overall condition of your home are all aspects that determine the cost of your homeowners' policy.
To make sure that you have adequate coverage at a time of loss, your home owners policy needs to be reviewed periodically. Most of us make changes and improvements to our homes every year. You may make a purchase such as jewelry, art, camera, musical instruments, watercraft, or additional residences. These need to be evaluated and may require special provisions in your policy.
Marilyn Kuhlman Insurance is here to help you make sure you are adequately protected from the day you purchase your home and all the years to follow.