The Personal Umbrella Policy
This Is Peace Of Mind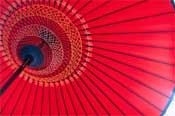 Download your Umbrella Quote by Clicking Here
The Marilyn Kuhlman Agency in Frisco, Texas wants to show you how a personal umbrella fits into your protection package. No one is exempt from large liability losses. People sue every day and you may find yourself a defendant.
Will you be ready?
Insurance is peace of mind. The Personal Umbrella policy can add to your security with:
Coverage limits from $1,000,000 to $5,000,000
Additional liability insurance, over the limits of your Auto, Homeowner's, Recreational Vehicle or Boat Liability policy limits
Coverage for certain types of unexpected exposures (e.g., defamation of character, invasion of privacy, libel, slander) that might not be covered by your current policies (some exclusions apply)
Coverage for legal costs, including legal representation, court costs, interest on judgments and premiums on necessary bonds
For a quick quote you can download this PDF file by clicking here. Please print the document, complete the form, and fax back to us at the number printed on the form. We will contact you at the number you have provided. Thank you so much for your interest.
*requirements and coverages may vary in policies