Renters Policy
Can I Insure What Is Inside My Home or Apartment?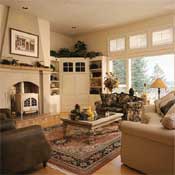 To Download the Renters Questionnaire Click Here
Even if you do not own your home, think of all the important property you have inside your home. This includes Furniture, dishes, pans, and clothes, that you may need financial help replacing. Should the unfortunate happen and you suffer a covered loss, the renters policy can reimburse you for the damaged items. If the loss makes your home uninhabitable, the policy may also pay the additional cost of hotel, meals, and related expenses (some limitations in policy) while the repairs are being made.
The following is a list of perils normally included in a policy that you would be insured against:
Fire and lightning
Sudden and accidental damage from smoke
Windstorm and hail
Explosion
Aircraft and vehicles
Vandalism and malicious mischief
Riot and civil commotion
Theft
Sudden and accidental discharge of plumbing or heating
Collapse of building
For a quick quote you can download this PDF file by clicking here. Please print the document, complete the form, and fax back to us at the number printed on the form. We will contact you at the number you have provided.
perils insured against are subject to terms, conditions and exclusions of the policy. Some policies may offer different coverage.